I'm not sure I can live without my reflexology sessions!! They help to reset and balance me. Philippa has helped to improve my quality of day to day coping by giving me some really great strategies. I would definitely recommend :)
… Philippa is extremely knowledgeable in her field and has not only helped me physically but also mentally and emotionally which is so important. I really look forward to my sessions and highly recommend Totem Reflexology.
Today has been the best day for a long time as far as joints, head, eyes and spirit are concerned. I am so grateful, thank you .
Swansea Clinical Reflexologist & Zone Face Lift Practitioner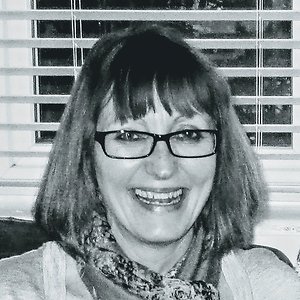 Philippa Lowcock MAR
I have m20 years Reflexology experience and I'm at Sketty Therapies in Swansea on Wednesdays-
*****Facial Reflexology and Zone Face Lift (ZFL) treatments available via Zoom or FaceTime for self-care*****
***Bergman Method Facial Reflexology & Zone Face Lift has won the Best Therapy Award for 2021!***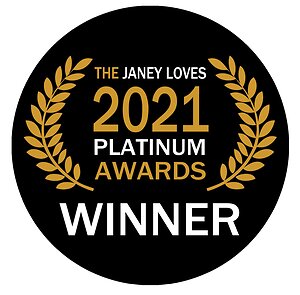 Click here for Totem Reflexology's Zone Face Lift write up in last March's edition of the wonderful Bay Magazine for Gower and Swansea
.
"I have never experienced relaxation like this before, it's incredible."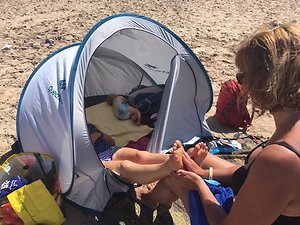 Clinical Reflexologist in Swansea specialising in Stress and related symptoms, Menopause, Pain relief, Mobility, Well-being, Advanced Facial Reflexology (Bergman Method) & Zone Face Lift
"Following my first treatment I felt more relaxed, have more energy and am sleeping so much better."
Reflexology may help with:

Stress and anxiety and related symptoms
Menopause
Headaches/migraines
Long Covid
Balancing hormones
Pain relief (chronic and acute)
Depression
Mobility
Lack of energy/fatigue
Sleep issues
Digestive disorders
Side-effects of chemotherapy
Joint problems
Poor circulation …
Everyone's experience is unique and you may well find other things improve too; the only way to find out is to try it!
I'll be at Sketty Therapies in Swansea every Wednesday from 12th May - why not combine Facial Reflexology with Foot Reflexology for the ultimate well-being experience!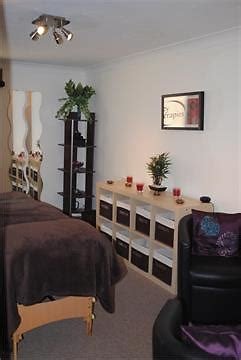 ***Zone Face Lift (ZFL)***
Look and feel your best! Zone Face Lift is a fantastic new facial treatment, renowned for removing as much as 10 years of ageing over the 12 week programme. This spiritual and completely non-invasive treatment naturally lifts your face and spirit. Created by Ziggie Bergman, 'Facial Reflexologist to the stars'. I have undertaken my ZFL training with Ziggie Bergman at the London School of Reflexology.

ZFL combines traditional facial reflexology methods and ancient healing techniques from Native American shamans and uses a fast and light Japanese facelift massage with sacred, healing herbs, Asian body mapping, holistic facial with hot towels, Gua sha and crystals to create the 'Zone Face Lift' (ZFL)'

Naturally stimulates collagen and elastin from the inside, tightens, plumps, sculpts the neck line, smooths and lifts the face, leaving a glowing complexion after just one treatment. In addition this programme helps to release emotions held in the face leaving you looking softer, happier and calm,, felling refreshed & renewed.

For many women, this will eliminate the need for Botox and offers a completely natural alternative to dermal fillers.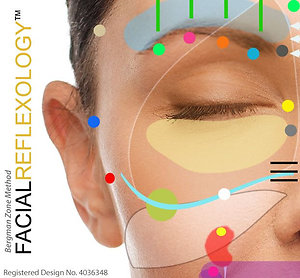 ***Facial Reflexology*** (Bergman Zone Method)
*** Following training with founder and creator Ziggie Bergman, 'Facial Reflexologist to the stars' at the London School of Reflexology, I am now offering Bergman Zone Method Advanced Facial Reflexology in Swansea, with the award-winning Zone Face Lift elixir, to help improve health and well-being, as well as proving effective in helping a number of neurological conditions. The effects of facial reflexology may be felt faster, owing to the close proximity of the face to the brain and cranial nerves. Facial Reflexology sessions can also help the face feel and look smoother and more toned. ***
Combine facial and foot Reflexology for the ultimate experience!
***Vertical Reflex Therapy (VRT)***
Lynne Booth's revolutionary technique is used to treat Common conditions, Mobility, Pain relief, Sports warm-up, Children, Sleep, Dementia support and Palliative care. It enhances and complements conventional reflexology treatments. Lynne has had a clinic at the St. Monica Trust in Bristol for over 25 years and is on the physio team of a premiership football club with VRT.***
Podcast below of Sam Belyea, certified Reflexologist and Foot Reader, chatting to Lynne Booth, founder of the innovative VRT


VRT works the reflexes on the top of the feet and hands whilst the person is standing for a short time and it provides wonderful benefits. I incorporate VRT into my conventional treatments to enhance and complement them. It also makes it easier for the important self-help aspect of Reflexology


"VRT is a major milestone in the development of reflexology" - Anthony Porter, Director, Advanced Reflexology Training
I am a Swansea Clinical Reflexologist and Zone Face Lift practitioner for the whole family, based in Newton, just up from Mumbles, Swansea. I offer clinic-based, extremely therapeutic treatments which are deeply relaxing and revitalising. Each treatment is completely tailored to your needs. The intention is to balance the mind, body and spirit; to produce a state of relaxation and homeostasis, meaning balance in Greek.

Foot and Facial Reflexology and Zone Face Lift help by reducing stress and speeding up the body's natural healing powers by stimulating reflexes that correspond to organs and systems of our body and boosting the immune system. Facial Reflexology and Zone Face Lift have the added benefit of improving skin tone and appearance. All help to improve well-being.

These are holistic therapies which recognise that every individual is unique. The approach is tailored to each person individual. All parts of the body have an effect on each other (mind, body and spirit) and Reflexology and Reiki are two of the best ways of bringing health, harmony and wellbeing to the whole person. I am also experienced and qualified in baby Reflexology and massage (Reflexage) and run workshops (or provide one to one support) for parents and carers - please see my Tiny Toes baby Reflexology and massage page.

About me
Now a Clinical Reflexologist in Swansea, I have come full circle as I spent the first few years of my life in Llangennith. I then moved up to North Wales until I went to University in London where I stayed for 15 years, starting my career in hotel management and then moving into the hectic world of hospitality recruitment. Having read an article about the history and health benefits of Reflexology, and the deep realms of relaxation it creates, I was hooked after the first treatment and decided I wanted to learn more. My journey began with starting a diploma in Advanced Reflexology, gaining my qualification in 2002. As I needed to work full time, it remained a hobby for me with friends and family.

I enjoyed reflexology over the years and it definitely helped combat the stresses of working in fast-paced recruitment in the City. Moving on several years and I was blessed with an incredible daughter at the age of 41 and continued with regular maternity Reflexology treatments. When my daughter started full-time school, I decided to follow my dreams and dedicate myself to Reflexology full-time and I absolutely love being a Reflexologist here in Swansea! I spent 2017 re-training at the highly respected West Shires School of Complementary Health in Carmarthen to gain my VTCT level 3 Diploma and launched my business in February 2018. I have taken a number of CPD courses since then, to keep up to date and bring value, and I'm also qualified as a Reiki therapist through Reiki Master Linda Dayman. I feel so fortunate to have met all my incredible clients and I feel extremely privileged that I get to share their journeys with them.

I am continually updating my knowledge and skills and through the London School of Reflexology, I have trained with Ziggie Bergman, 'Facial Reflexologist to the stars', in Zone Face Lift, Facial Cupping and Advanced Facial Reflexology. The Bergman Method is the only Reflexology training that follows the Zone Method of Reflexology.

My incredible daughter is now 8 and she has enjoyed Reflexology with me since a baby. She is a super little Reflexologist in training! I'm trained in the unique Tiny Toes technique of Baby Reflexology & Massage (Reflexage) and run classes to support parents, or offer one to one tuition - teaching parents these wonderful techniques and sequences to help calm and soothe their babies and help support them through colic, reflux, constipation, teething, sleep, colds and coughs and general well being.
It's an absolute joy to see the babies enjoying these techniques and to help the parents learn how to calm and soothe their babies, anytime, anywhere. Also offered on a one to one basis. Please see my Tiny Toes page for more information.

On Tuesday afternoons I volunteer as a therapist at the wonderful Old Mill Foundation (holistic cancer support centre) in Penclawdd, Swansea. Please Click here to take you to the fantastic website.
I would LOVE to hear from you.
Please get in touch to book an appointment at Sketty Therapies in Swansea or if you have any questions
Please Click here for my email contact form.


Or call or text me on
07825 988730